Su-us-a-day!

I'm new here, and I feel bad that I would like to get something translated for my first post, but thats not the only reason I joined this community!

I spent 2 months in Cambodia recently, staying with Khmer friends and plan on going back at the start of next year. I'm going to be working with them and hopefully some of the Khmer community in Australia next year on a few projects which I'm really excited about. I also wish to learn fluent Khmer some time soon.

The thing I want translated was written by a Khmer, but I just want to to cross check it incase there was something lost in translation. I also touched it up a bit to look neater, so I just wanted to make sure I didn't change it so it doesn't make sense!!!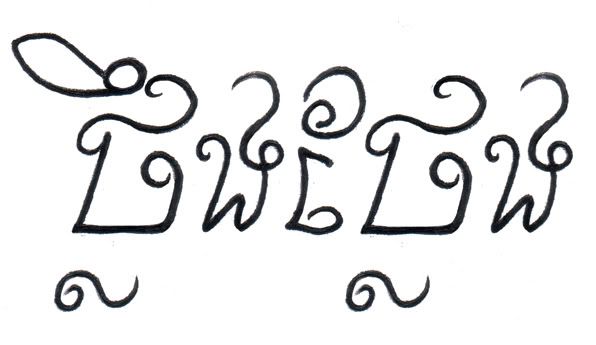 Orkun Tom Tom!